Calligraphy, Love, and a Wedding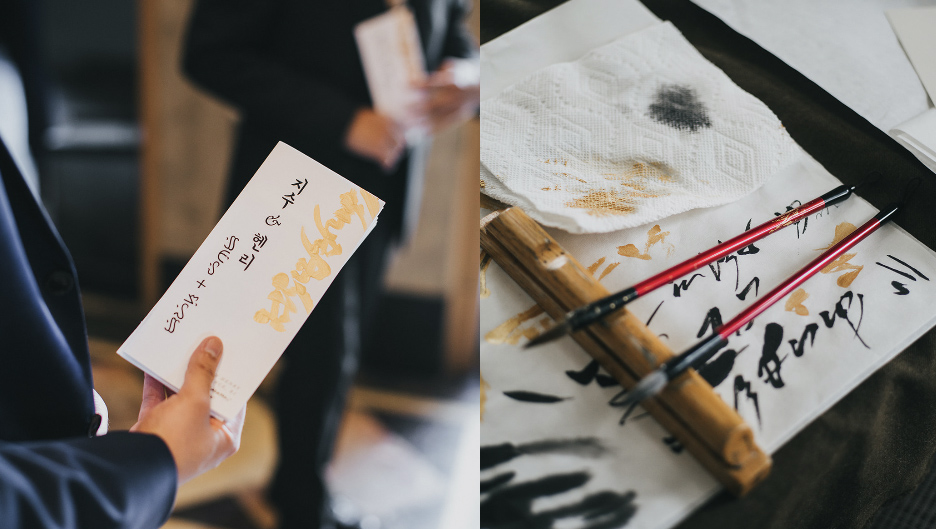 Baybayin calligraphy is such a beautiful script— ancient, under-appreciated, and relatively unknown even to Filipinos. Baybayin was used by ancient Tagalogs in the 13th century— before Spanish/Japanese/American colonization. There are a few scripts similar to Baybayin still used today such as the writing system by the Hanunoo, a Mangyan sub-tribe in the island of Mindoro in the Philippines. Right now, it is a script gaining popularity, especially by Filipino-Americans in art, tattoos, and graffiti.
I Got Married!
We finally had our wedding ceremony (we've been legally married for a few years but finally saved enough for a church ceremony and reception)! It was awesome and something I still daydream about daily! It was stressful to organize, but totally worth it to see all these different people from different parts of my life dancing and partying together.
Part of the wedding planning included creating a pamphlet for our guests. My wife is Korean and we wanted to give respect our respective cultures. We did this by providing much of the text of our wedding in both Tagalog, Korean, and English. You can see the cover of the pamphlet we gave our guests at church. It says "Jisoo and Henry" in Filipino Baybayin (on the far left) and Korean (the next column). The right-sided gold calligraphy is in Baybayin script saying "isang pagmamahal" which translates to "one love" in Tagalog.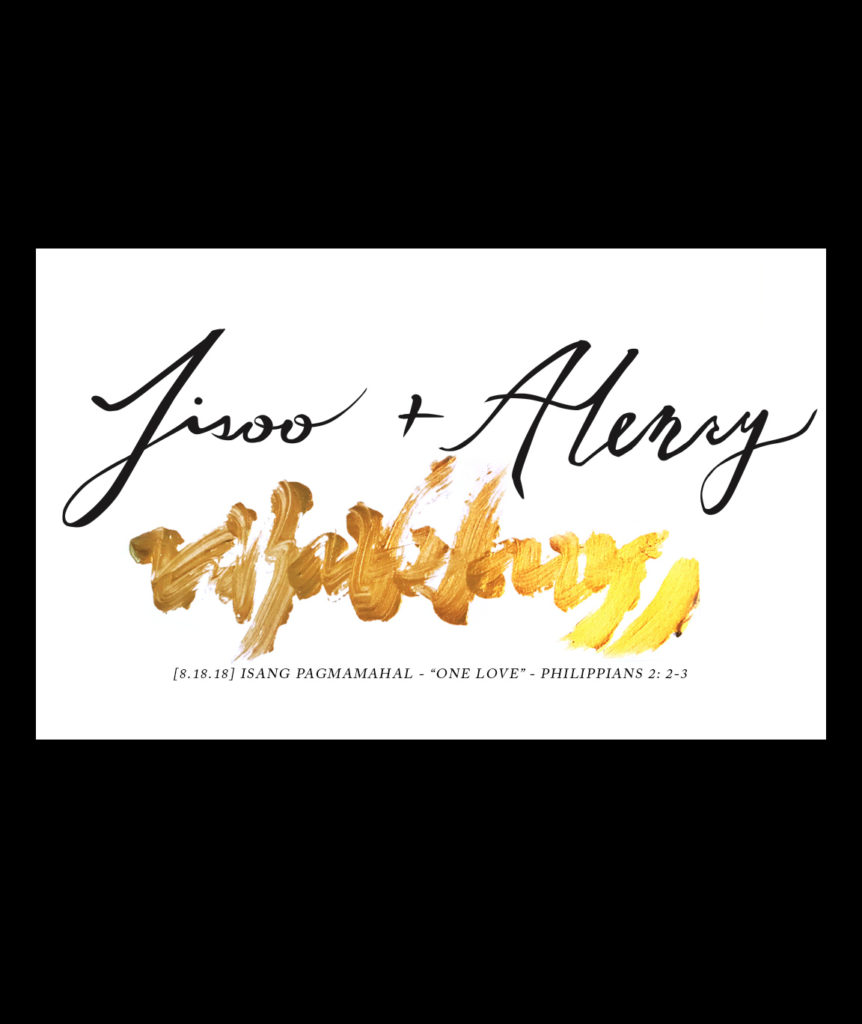 Isang Pagmamahal
One of our goals for our wedding was to have fun and be ourselves— fully and authentically. We wanted to bless our guests and also give praise and worship to God. As we prayed for what single meaning we wanted to dedicate our marriage to and promise to others, we were touched by this biblical verse (Aramaic Bible in Plain English translation):
Fulfill my joy, that you would have one conscience, one love, one soul and one mind;

And you should not do anything with contention or empty glory, but in humility of mind, let every person esteem his neighbor as better than himself

(Philippians 2: 2-3)
It's fascinating because it comes from a letter that Paul wrote to the Philippians. If we are moved by the love of Christ, then Paul encourages us to be "one." Moreover, if we are "one" then we are further moved to live in "humility" and count others as more important than ourselves. Another translation from the NIV translation:
Therefore if you have any encouragement from being united with Christ, if any comfort from his love, if any common sharing in the Spirit, if any tenderness and compassion, then make my joy complete by being like-minded, having the same love, being one in spirit and of one mind.

Do nothing out of selfish ambition or vain conceit. Rather, in humility value others above yourselves, not looking to your own interests but each of you to the interests of the others.

(Philippians 2: 1-4)
What's the point of being "one"? These verses suggest the purpose is so that we can love others. We center on these verses because it's heart moves in a direction that we want our lives to move: Christ > being one together > loving others. The direction is not inward. It's a divesting of ourselves. The arrows point outward.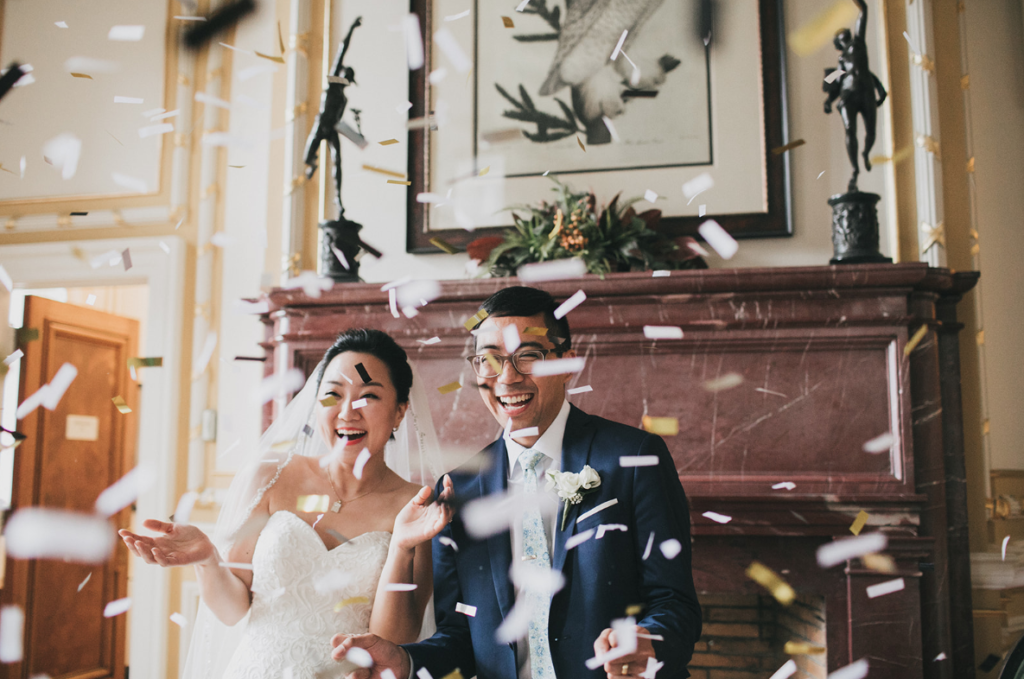 One Love, To Love Others
In your relationships with one another, have the same mindset as Christ Jesus:

Who, being in very nature God,
did not consider equality with God something to be used to his own advantage;
rather, he made himself nothing
by taking the very nature of a servant,
being made in human likeness.
And being found in appearance as a man,
he humbled himself
by becoming obedient to death—
even death on a cross!

Therefore God exalted him to the highest place
and gave him the name that is above every name,
that at the name of Jesus every knee should bow,
in heaven and on earth and under the earth,
and every tongue acknowledge that Jesus Christ is Lord,
to the glory of God the Father.
The verses above are from Philippians 2: 5-11, directly after Paul's encouragement for us to be one and to love others. It is a beautiful piece, not only by it's content, but it's historical context. Many scholars cite it as one of the most ancient and preserved "hymns" from the early Christian church. It's language is unique, poetic, uses couplets, and has the form of a "chiasm," with the crux being "death on a cross."
Another reason these verses suggest itself as a well-known hymn at the time is that in the original Greek, the vocabulary uses words uncommon and grammar atypical compared to other writings by Paul. It would be as if I started writing in Shakespeare; ye would nary notice voice different if not by painter's form and art.
Humility
In medicine, we have technology and modern advancements to help us relieve suffering. Part of my work, apart from hospital medicine or obstetrics, is to care for people as their primary care physician in clinic. I see some patients monthly, coaching them through their diabetes, hypertension, weight loss, etc. But I also help them through grief and loss, being homeless, being lonely and depressed. Medicines and therapy can help people through these psychosocial pains, but the more people I see, the more I learn people yearn for something deep in their hearts: they want meaning, purpose, and community.
I think it takes humility for a doctor to realize what medicine can and cannot do. My wife is a physician as well (pulmonologist and critical care doctor) and as we learn more about the world, what place we have in it, and how God will use us for his glory— we pray that our medicine and our marriage center more and more on Christ's love and servant's heart.
§§§