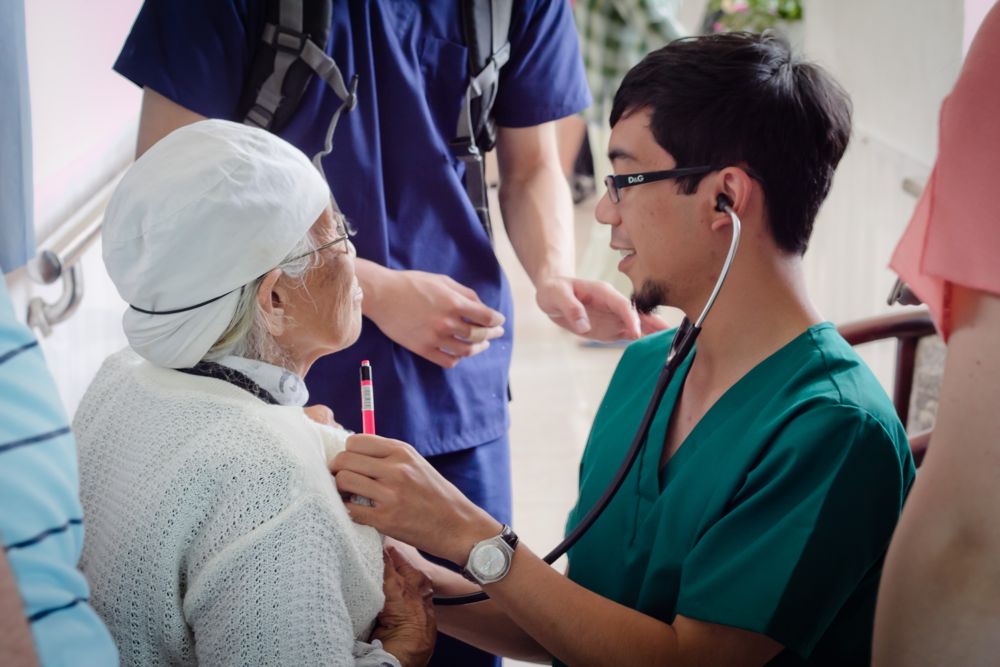 (in rural China after the first year of medical school)
About Henry Del Rosario
I am a Filipino-American from the midwest. I double-majored in Molecular & Cellular Biology and English at the University of Illinois, obtained my Doctor of Medicine from Chicago Medical School at Rosalind Franklin University, and am currently a practicing family medicine resident at West Suburban Medical Center in Chicago. For me, there are three desires I want to fulfill with my short life: to explore, to create, and to serve.
Family medicine is the specialty that can achieve my aspirations. The beauty of family medicine comes from seeing patients from birth to death, in the clinic and in the hospital, and often times the opportunity to care for multiple members of the same family! As of now, I am lead to 1) underserved medicine (especially of minorities, immigrants, poor), 2) inpatient medicine, 3) medical education (of residents and medical students, 4) maternal and prenatal care, and 5) global health.
Although I am driven by health care disparities, I am interested in global health simply because cultures and languages are fun to explore and learn. Moreover, I have a passion for art and literature and hope to integrate the humanities into my medical career. As a doctor you are privy to some of the most intimate, vulnerable, and beautiful aspects of human experience. Entrusted with such a privilege, I am excited to see where life and God will lead me.
Education
West Suburban Medical Center Family Medicine Program – 2014-2017
Chicago Medical School at Rosalind Franklin University – 2010-2014
University of Illinois at Urbana-Champaign – 2006-2010

Bachelor of Science in Molecular and Cellular Biology
Bachelor of Arts in English
International Health Care Experience
Urbana Missions Conference – 2012

Attended a triennial gathering of 16,000+ people concerned for the wellbeing of other nations and peoples
Listened to seminars, international speakers, bible studies, and networked with missionary agencies

Global Healthcare Missions Conference

– 2010-2012

Attended a yearly gathering of 2,000+ health care professionals in Louisville, Kentucky

Participated in plenary sessions, breakout sessions, and small groups that informed, equipped, and networked health care providers

Taizhou, China Hospital Rotations – 2011

June 3 – Aug 2 (4 weeks)
Rotated through general surgery, osteopathic surgery, urogenital surgery, and traditional Chinese medicine
Learned about the Chinese health care system

Northern China Family Residency Trip – 2011

June 18 – July 2 (2 weeks)
Helped a Chinese family residency program train doctors
Provided health care in rural villages, nursing homes, orphanages

Kenya Mission Trip – 2010

June 15 – July 20 (6 weeks)
Served primary & secondary schools, orphanages, local churches
Hobbies + Interests
Art, photography, guitar, piano, writing, Alfred Hitchcock films, running, exploring, traveling, reading biographies, learning languages
Contact

Links